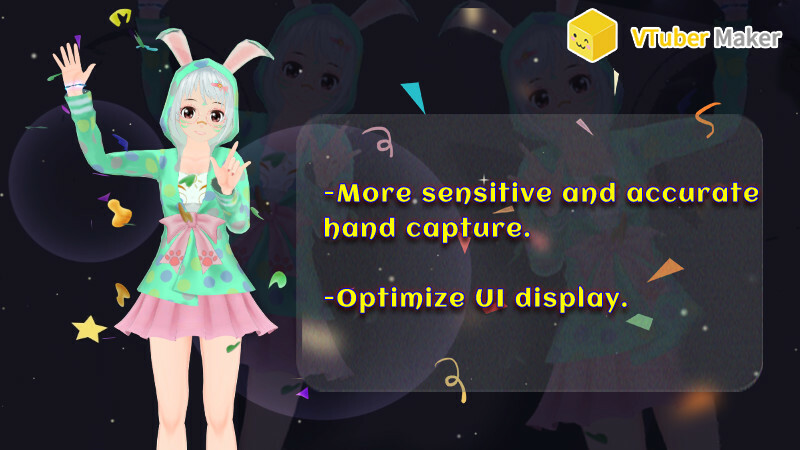 V1.7.1
In this version, hand tracking has been re-optimized, and the recognition function is more stable and powerful:
Optimize the recognition accuracy of hand tracking, you can also use hand tracking to interact with the balloon effect of the "interaction tool" in the software;
Optimize UI display related issues.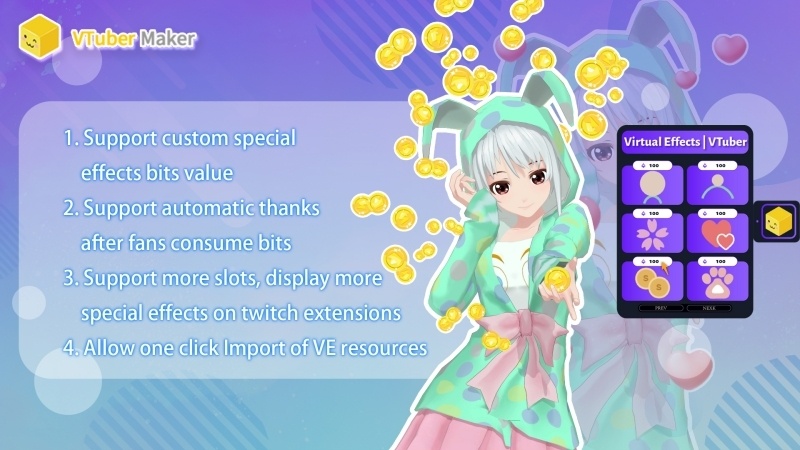 V1.7.0
1. Support custom settings for special effects corresponding to the value of bits, to help you get more revenue in the twitch live;
2. Support for fans to automatically output thank you text to the chat bar after spending bits;
3. Support more slots, allowing you to set more special effects on twitch extensions for fans to use, there is always a fan favorite;
4. Allows to customize the flow through VE and import the extension panel with one click, providing a unique experience.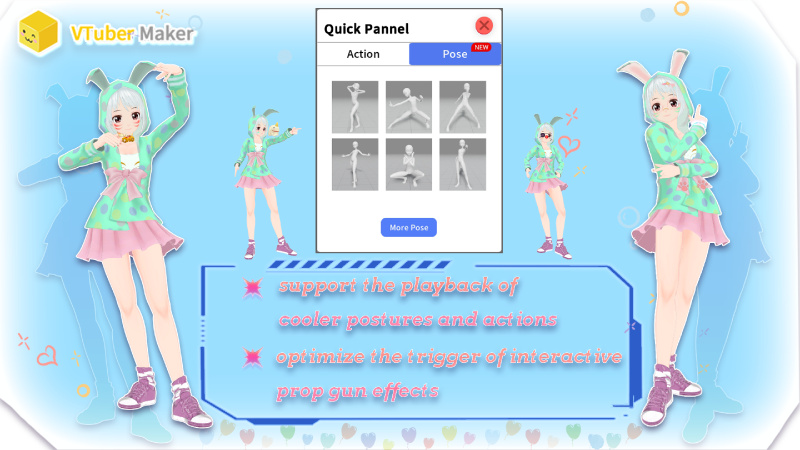 V1.6.8
1. Supports playback of cooler pose actions;
PS: For more interesting poses, go to VTuber Gallery :Anime Pose experience.
2. Optimize the trigger of interactive props gun effect.