Facerig VS VTuber Maker: Which One Is Better
Facerig is a veteran avatar simulation tool that has survived in the virtual live broadcast industry for many years. Now, this old friend ushered in a new friend—VTuber Maker, a completely free avatar simulation tool. So, let's compare these two tools and compare their features.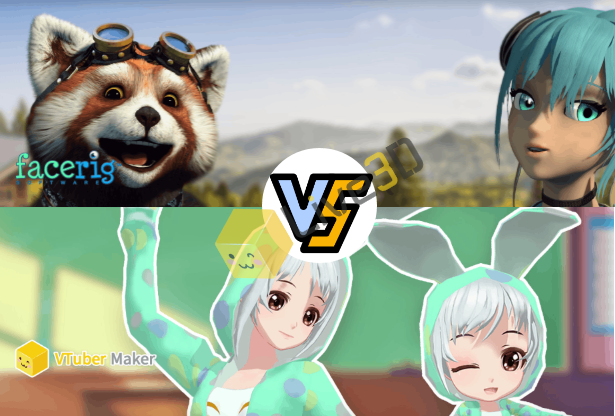 Webcam Tracking
Webcam Tracking is the core function of the two programs. So how do the two programs perform?
In this comparison, when Facerig has a light behind it, the accuracy of the acquisition is not so good, and it often fails to recognize people. However, once the face is recognized, the response rate is still very fast, almost real-time Tracking can be achieved. Under the same lighting, VTuber Maker's collection and recognition rate is very good, and the face that can be collected quickly has a very fast response rate.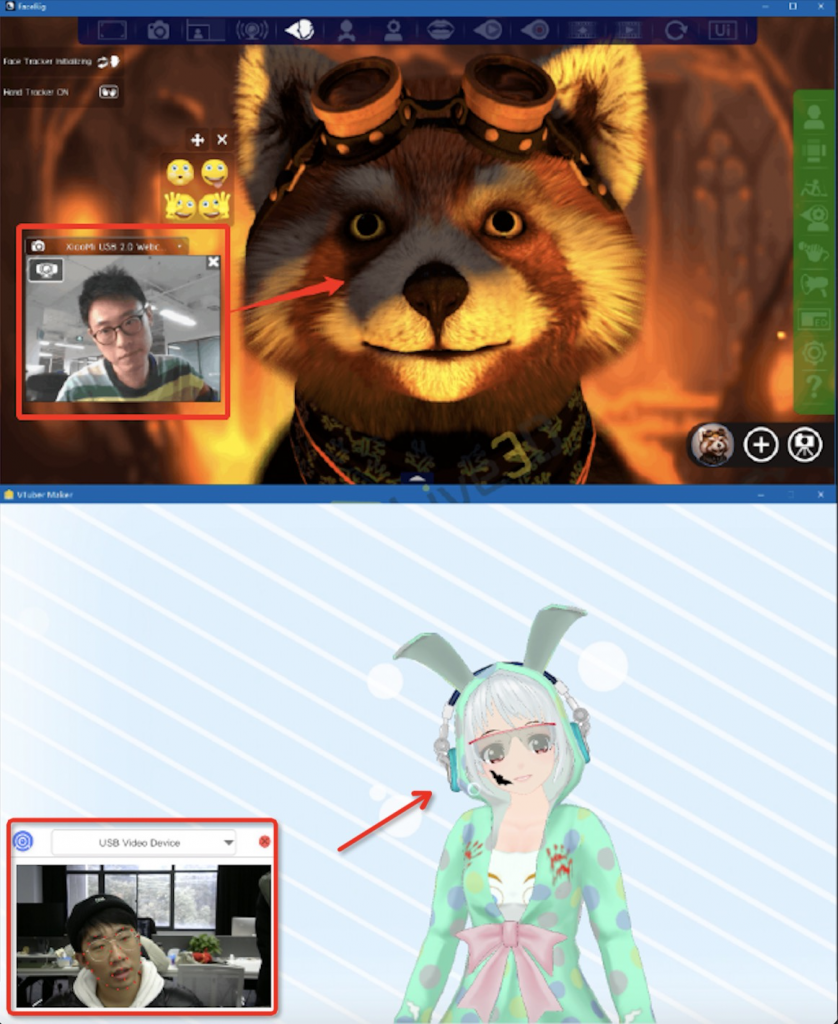 Since Facerig was released many years ago, and its facial recognition technology has not been updated much, the effect of the collection has not improved. The VTuber Maker is a recently released tool that uses the most advanced facial recognition technology. At this point, VTuber Maker can be said to have completely defeated Facerig. As a new tool, it is commendable for technically passing the core requirements.
Avatars
When users do not have their own avatar, they will choose the built-in avatar of the tool. So, let's compare, how is the quality of the built-in Avatar of these two tools?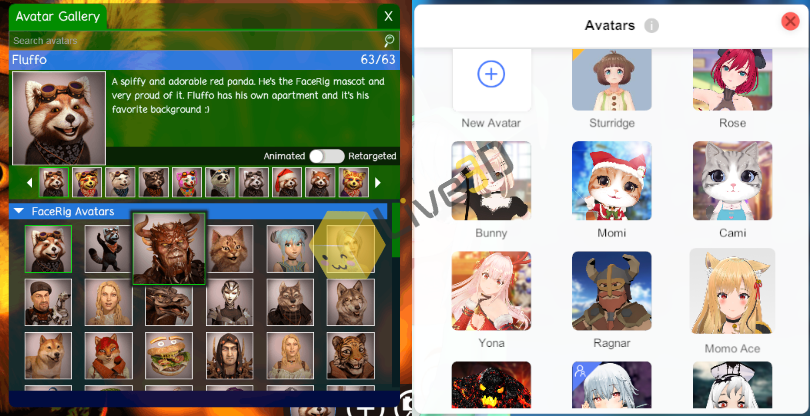 In terms of quantity, there are currently about 50 built-in avatars supported by Facerig, which are more than VTuber Maker, and each image has different paintings. In this regard, Facerig is the leader, but VTuber Maker is still being updated. The new avatar, and the character characteristics are not limited.
In terms of style, Facerig is biased towards realism, while VTuber Maker is biased towards the two-dimensional style. This is related to the positioning of the two products, and there are obviously differences.
In terms of quality, Facerig's fur is better, but the character's integrity is worse; and the quality of the model of VTuber Maker looks very detailed, without rough performance.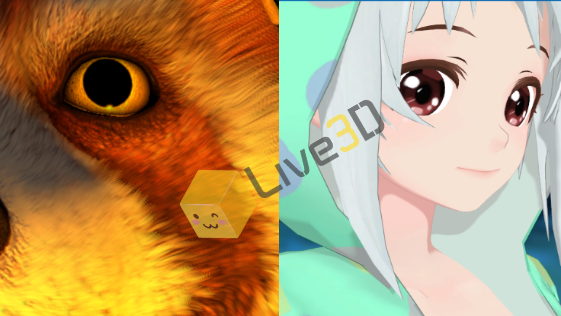 Special Expression
Both products have built-in shortcut expressions, which can be triggered by keyboard key combinations when VTubers are broadcasting live, which is very convenient.
Facerig supports the extension of the tongue and the natural extension of the arms, but the problem with this natural extension is that the extension is not very natural in some positions. There will be some unnatural movements. The six actions of VTuber Maker are a set of more conventional actions. Basically, the wrong body interaction between the United States and Europe, the effect is not bad, but it is a bit simple.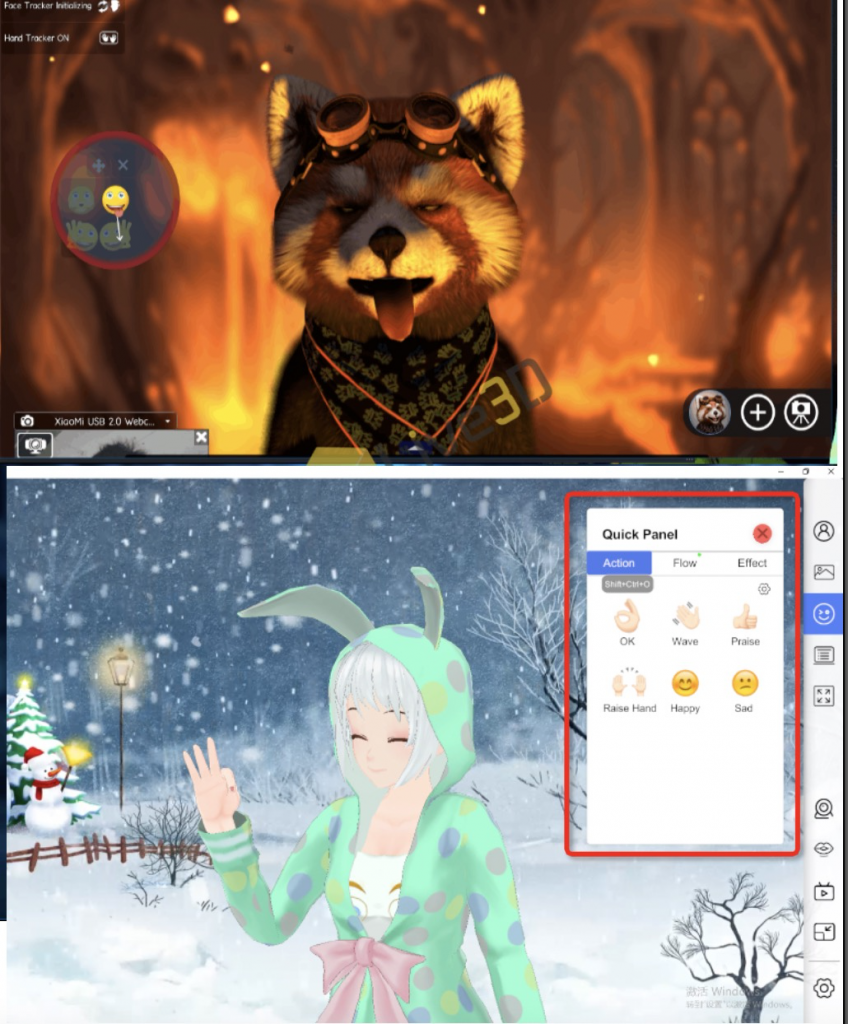 Resource Occupation
Resource occupation is still worthy of attention for some VTubers, because not all VTubers have rich income.
The following pictures are the resource occupancy of Vup and VTuber Maker (application resolution@1920x1080; configuration: Intel Core i7 8550U@1.8Ghz, 16G memory and NVIDIA GeForce MX150 graphics card)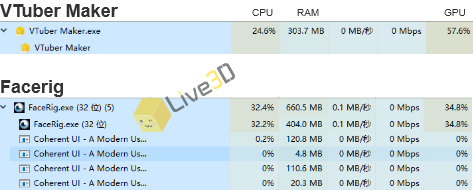 From the above figure, we can see that there is still a big gap in the resource occupancy rate of the two products. In terms of CPU and RAM occupancy, Facerig exceeds 50% and 100% of VTuber Maker respectively, which makes it difficult to run smoothly on some low-to-medium PCs. The performance of VTuber Maker here is very good, and it can run on some low-profile PCs. Of course, by lowering the picture quality and resolution, the bottom line of the minimum configuration of the two products can be lowered.
Special Feature
Both Facerig and VTuber Maker products have their own special functions.
Facerig supports multi-person face tracking, and one program can simulate four avatars at most. This provides the feasibility for live broadcast of family or meeting chats, but at present, Tuber is not very commonly used for this function.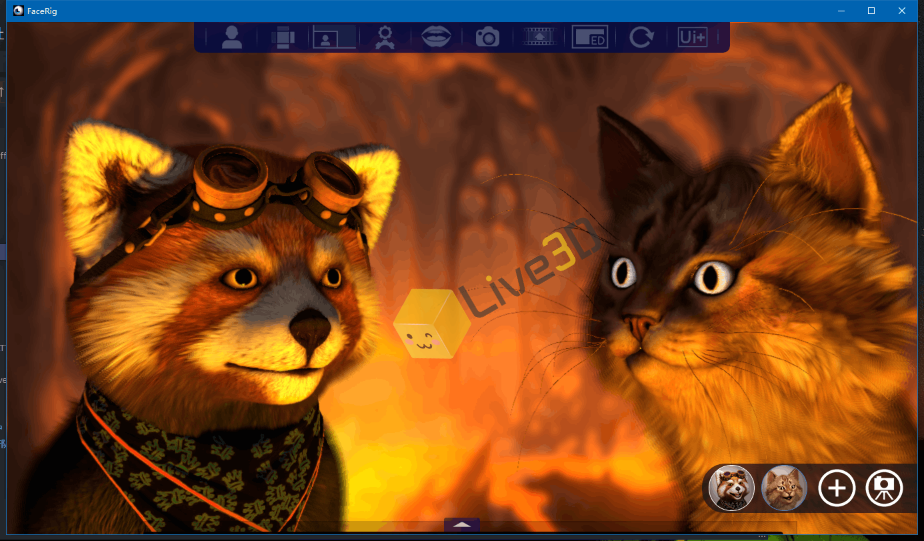 VTuber Maker supports the Widget function. This small Widget can run on other programs. If a user is recording a live game on the screen, he only needs to open a small Widget to complete the effect of the avatar displayed on the game window. This Small functions are still very convenient and practical.
Price
For VTuber users, the price is related to the cost of live broadcast, which is still a reference for some small-scale VTubers.
Both products are on Steam, Facerig is priced at $14.99, and VTuber Maker is a completely free tool. Due to the strategy of VTuber Maker, the current usage rate of VTuber is also very high, and it is very popular with some junior VTubers.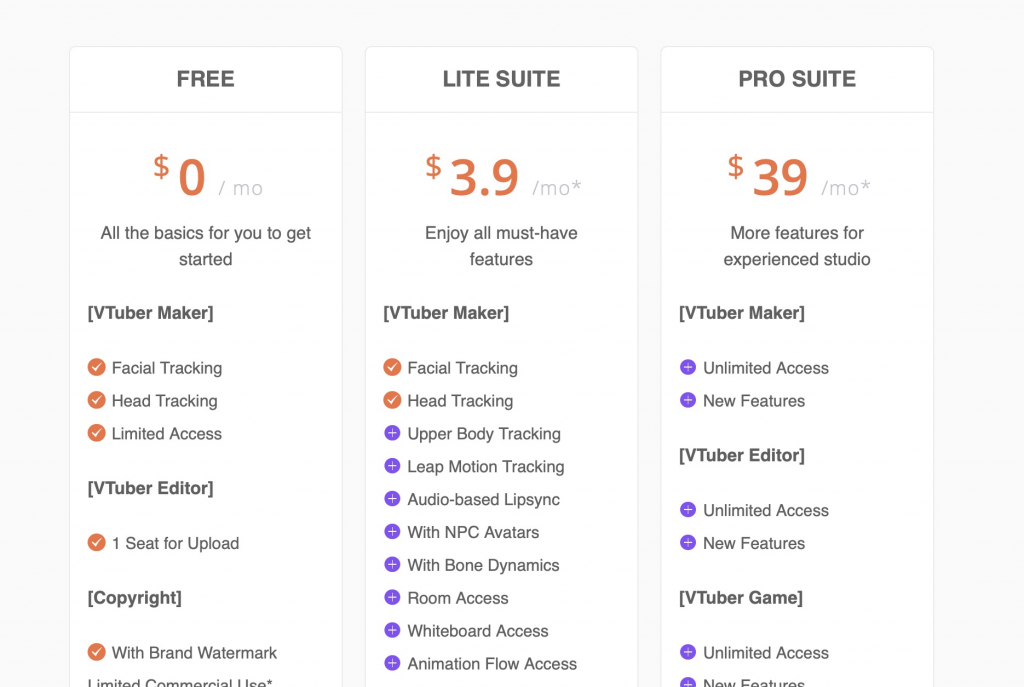 Conclusion
In this comparison, we can see that the two products are positioned in different user groups from the product avatars, resource occupation, and product pricing strategies. Facerig is positioned as a VTuber who prefers a realistic style with a certain virtual live broadcast experience. VTuber Maker is optimized for the VTuber who prefers two-dimensional, and it is more friendly to novice players, and of course it is also very suitable for old players.
Welcome to join our community, discuss and learn VTuber knowledge with us, and learn about the latest VTuber information.
Both products are very good, excellent virtual avatars simulation live broadcast tools, it is worthy of everyone to experience.